MIX07 I wish I was there
MIX07 conference is now over and I realize that if I should attend only one this year it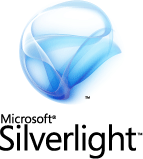 should have been this one… they made huge announcements :
Silverlight 1.0 Beta with Go Live
Silverlight 1.1 Alpha (with .NET CLR programming support)
Silverlight Streaming Alpha
Silverlight tools for Visual Studio Orcas
Dynamic Language Runtime (DLR) and IronRuby
Expression Studio
We were under NDA but now we can tell what we learnt at the MVP Summit 2007 in march : NOTHING!
no announcements at all from the ASP.NET team as they keep saying "Go to MIX!"… well they should have put a MIX pass in our entry bag!
Anyway I'm glad that we can already find all webcasts online.
So finally here is my announcement : "MIX08 : I'll be there".